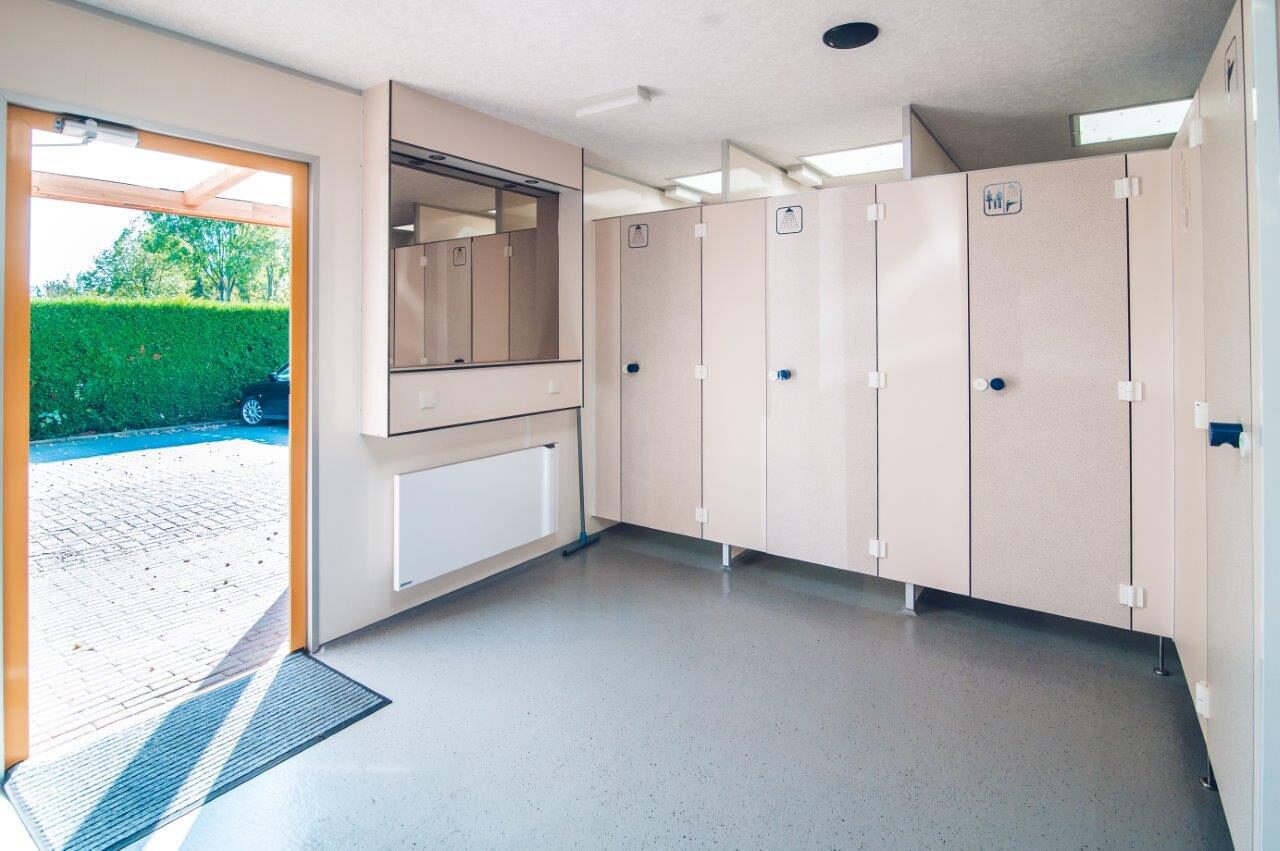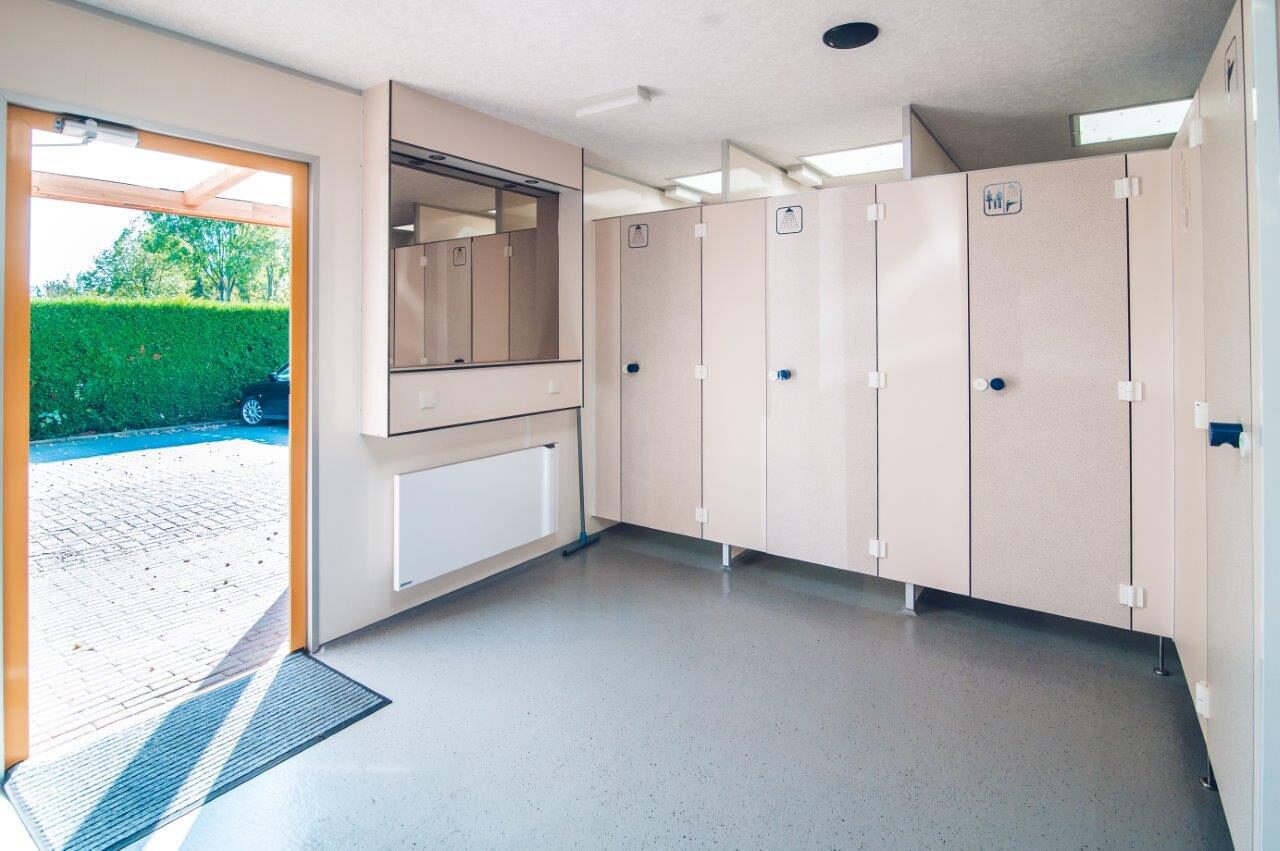 Showers
The showers are equipped with a time clock. After six minutes of showering, the water will stop so that you have time to get dressed again. The use of the showers is included in the price.
Laundry facilities
By going down the stairs in the hall at the reception area, you'll reach the launderette. You can buy coins for the washing machines at the reception desk for €6 each. The dryer takes coins of €0.50 cents or €1.
Dishwashing areas
After your meal, it's time to clean up and do the dishes. All sanitary buildings feature a dishwashing area including hot water.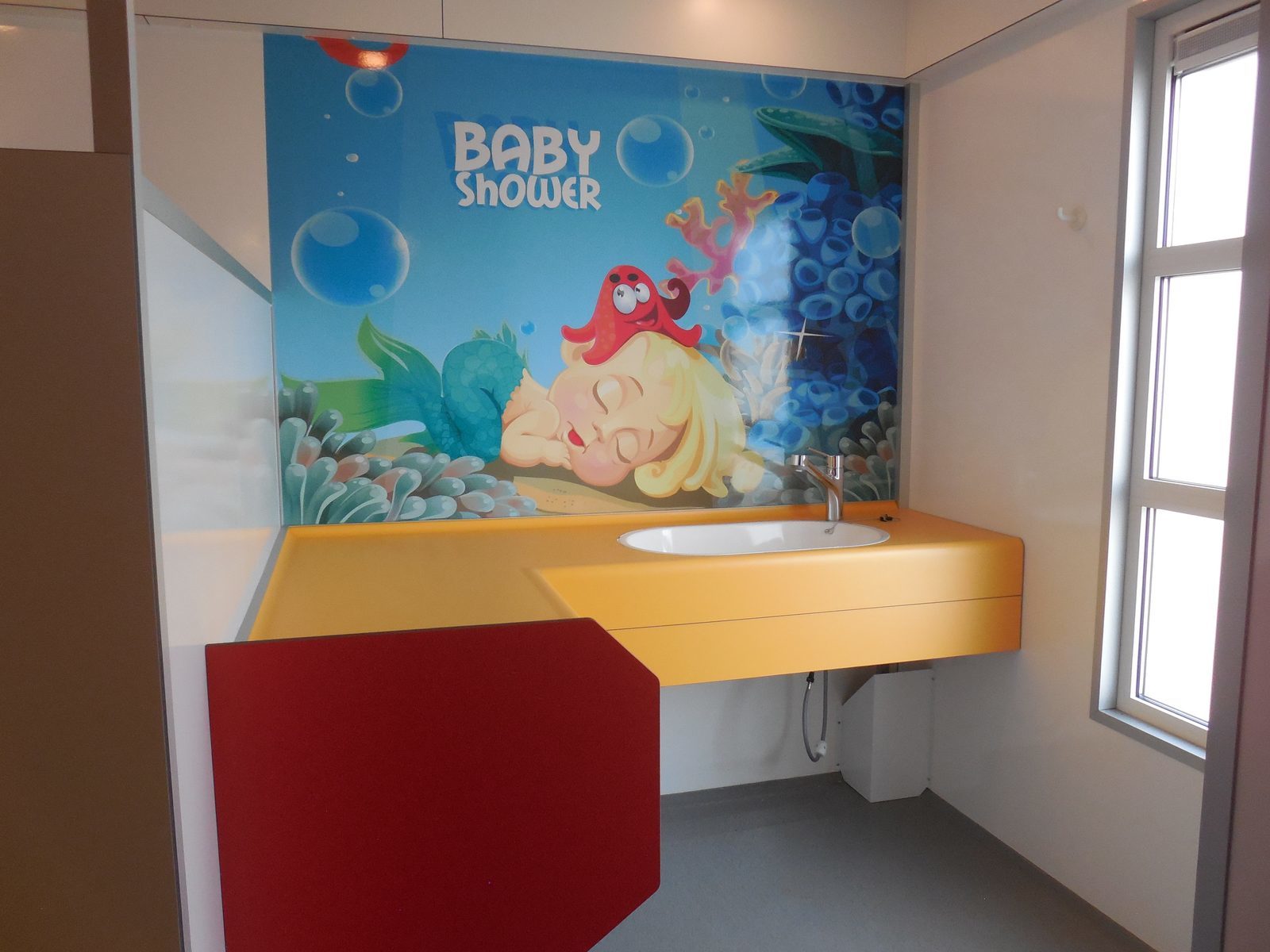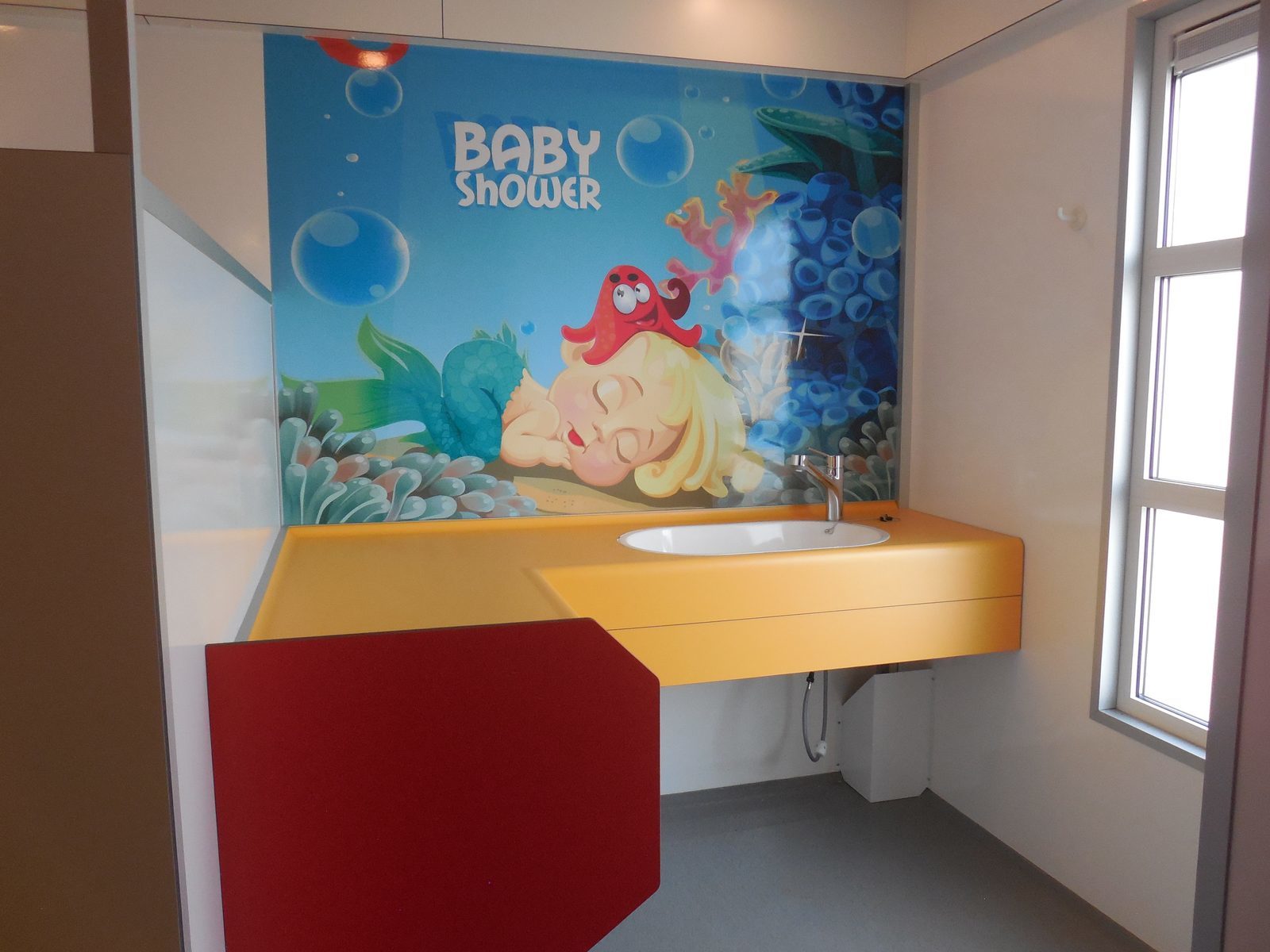 Sanitary facilities for children
Toilet blocks 3 & 5 have their own children's sanitary facilities. All toilet blocks are have a baby bath.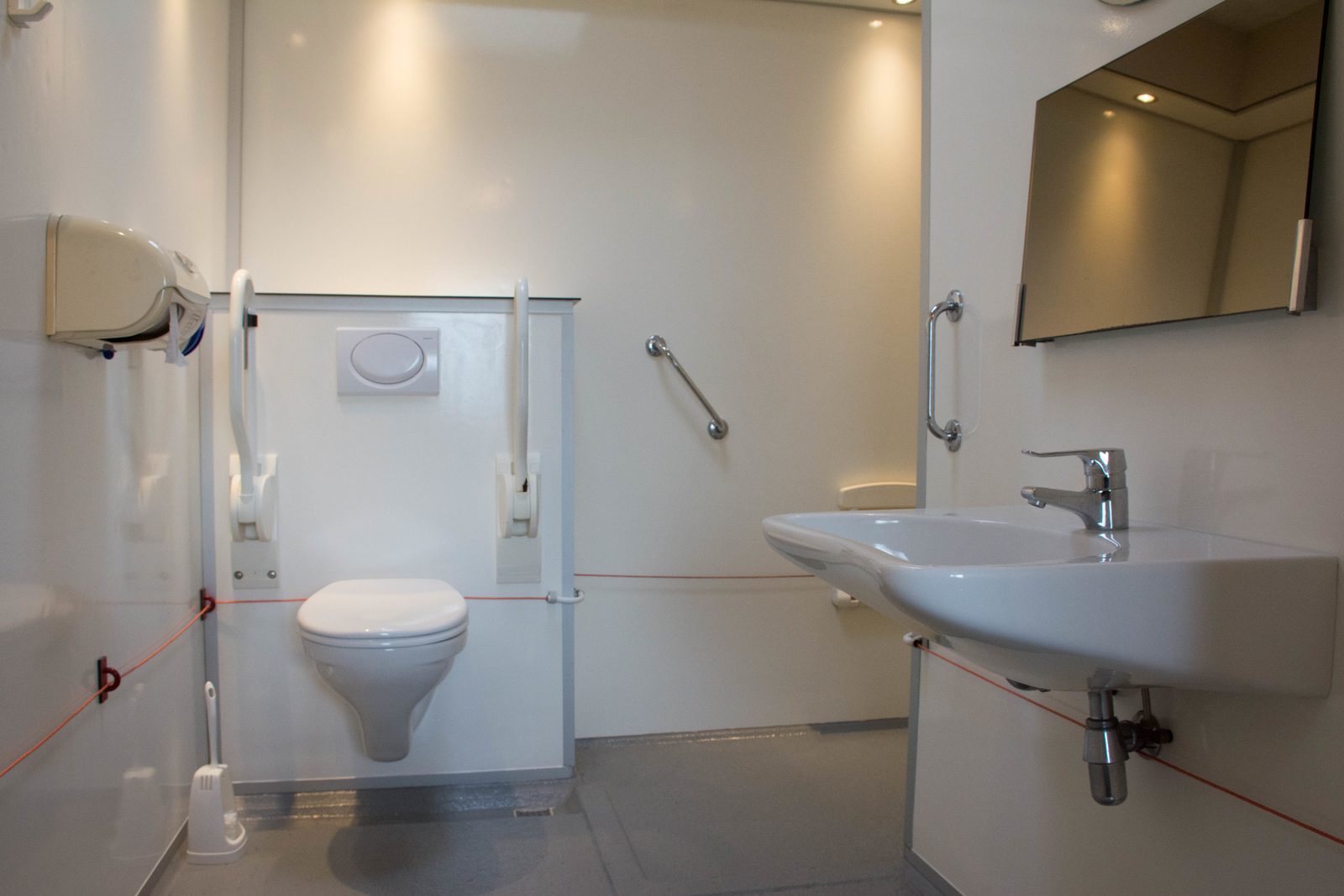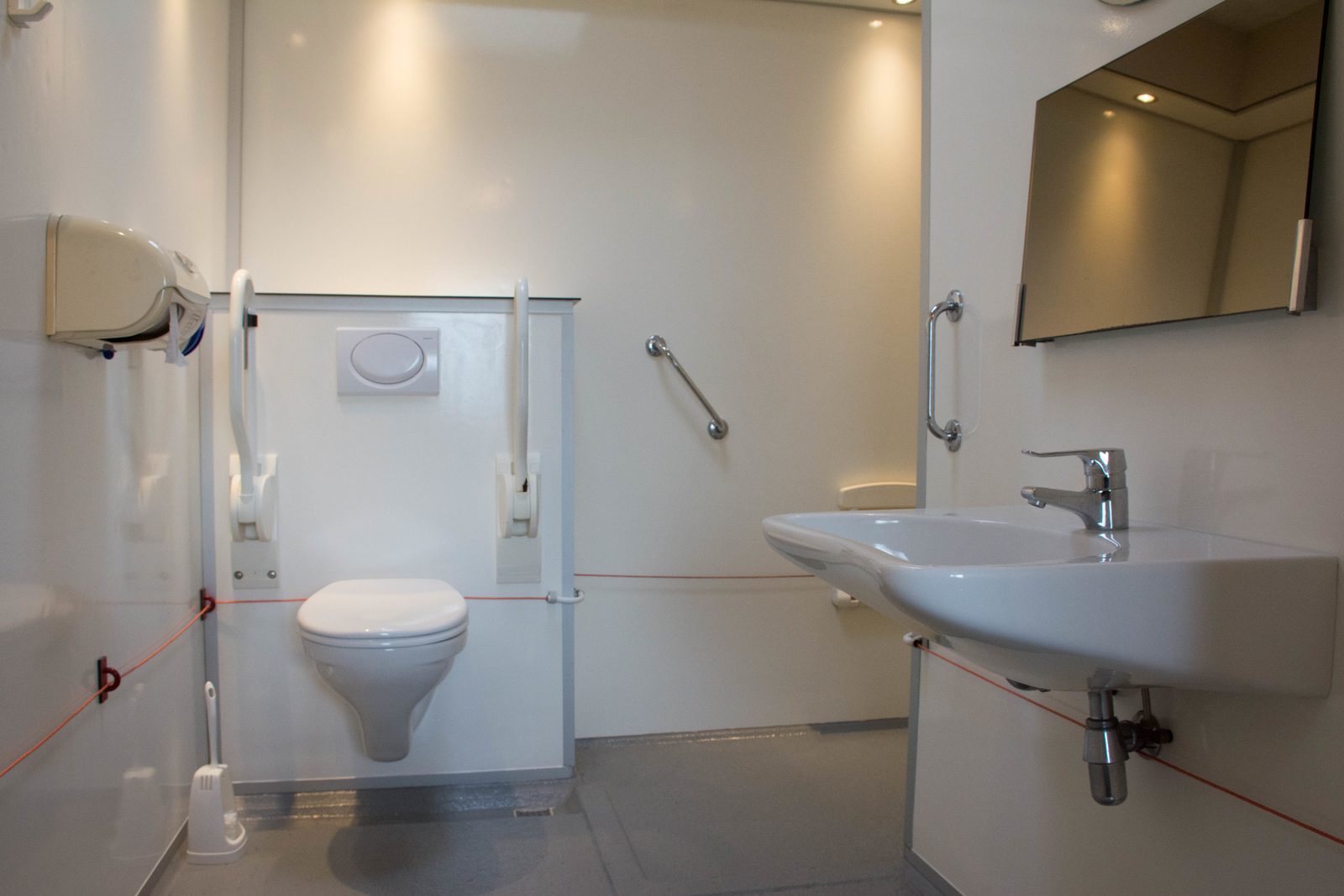 Sanitary facilities for disabled people
Sanitary buildings 3 and 5 offer special facilities for disabled guests. You can collect a key to be able to use them at the reception desk after paying a deposit.
Private sanitary facilities
At Ackersate, you can book a camping spot including private sanitary facilities. The private sanitary building features a toilet, a walk-in shower as well as a sink. For availability, please take a look at our search & book.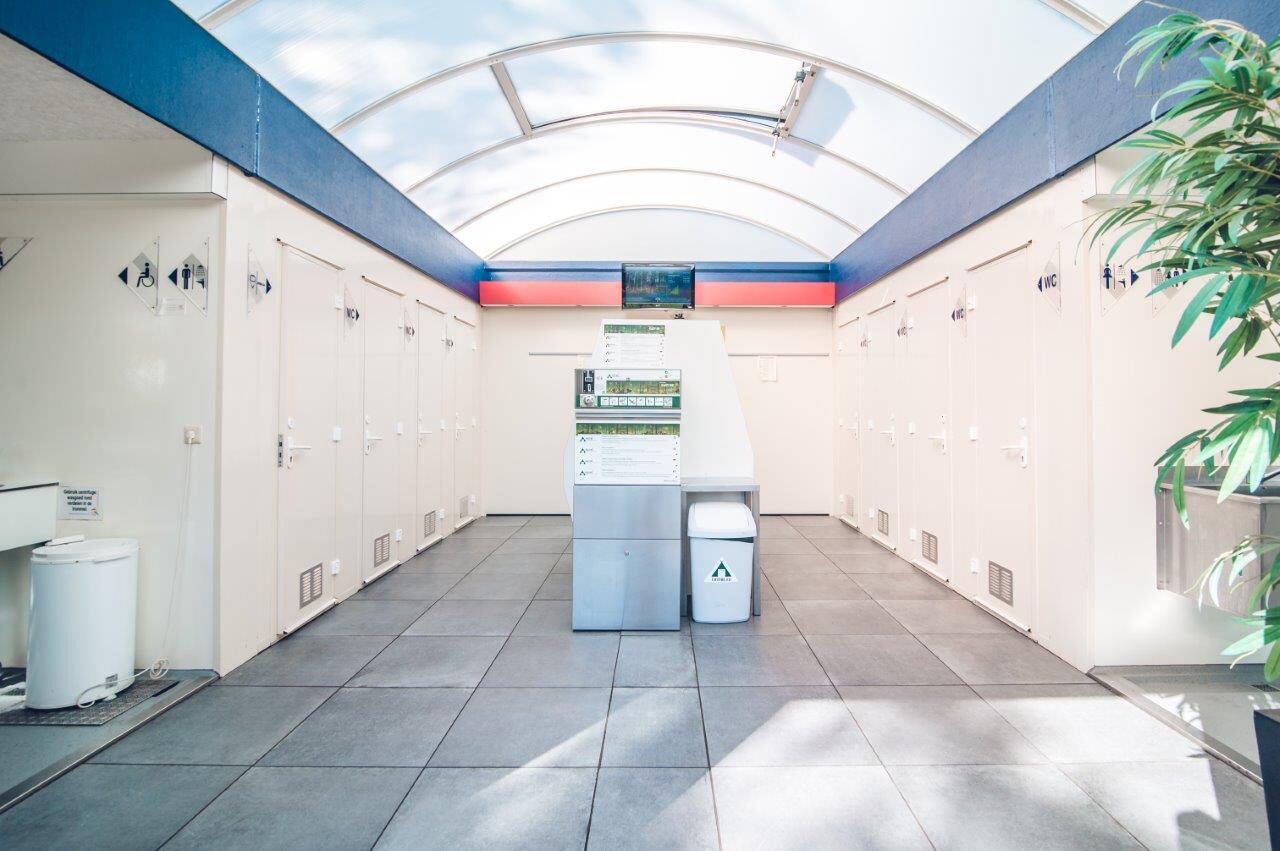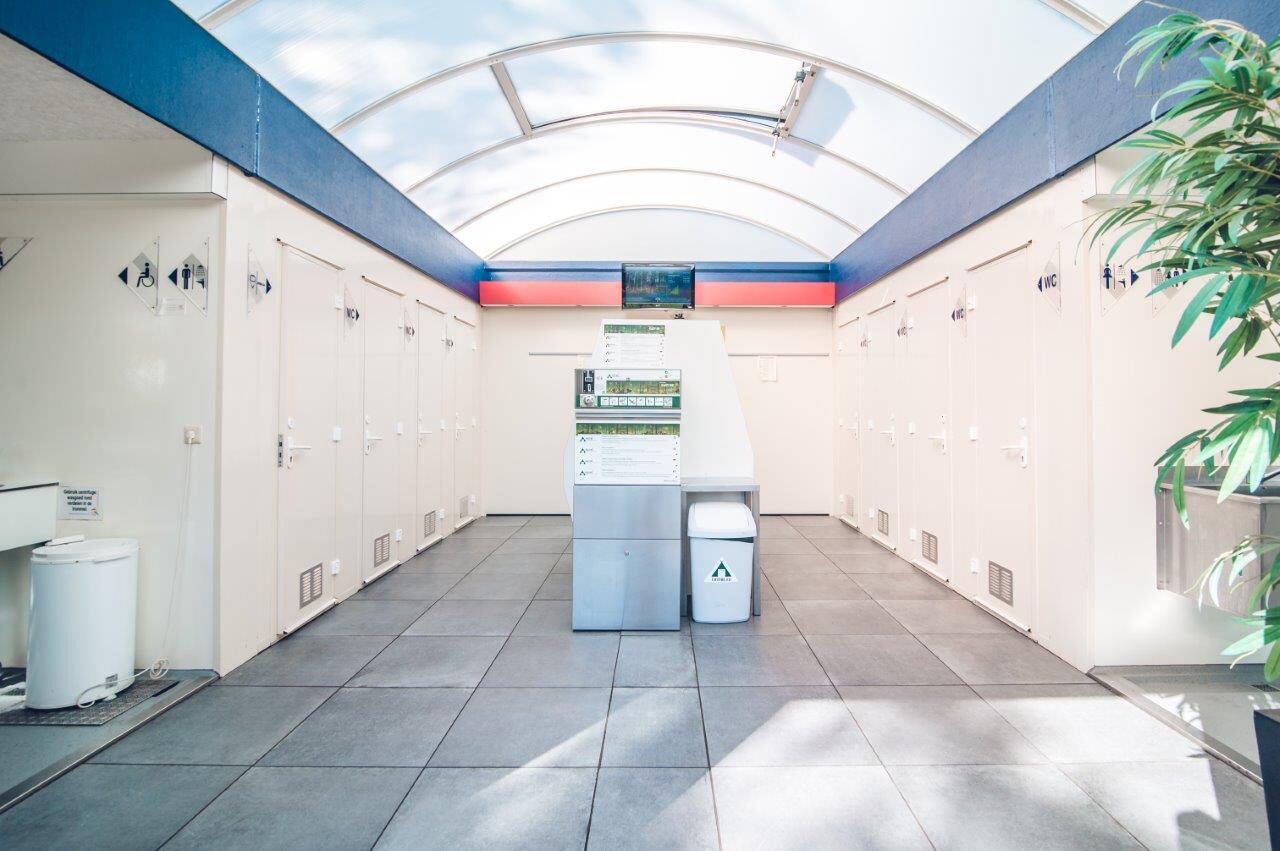 Dishwashers
Sanitary buildings 3 and 5 contain a dishwasher. Coins can be purchased at the reception desk for €1.25 each, or for €10 per ten pieces. Doing the dishes while on vacation has never been easier!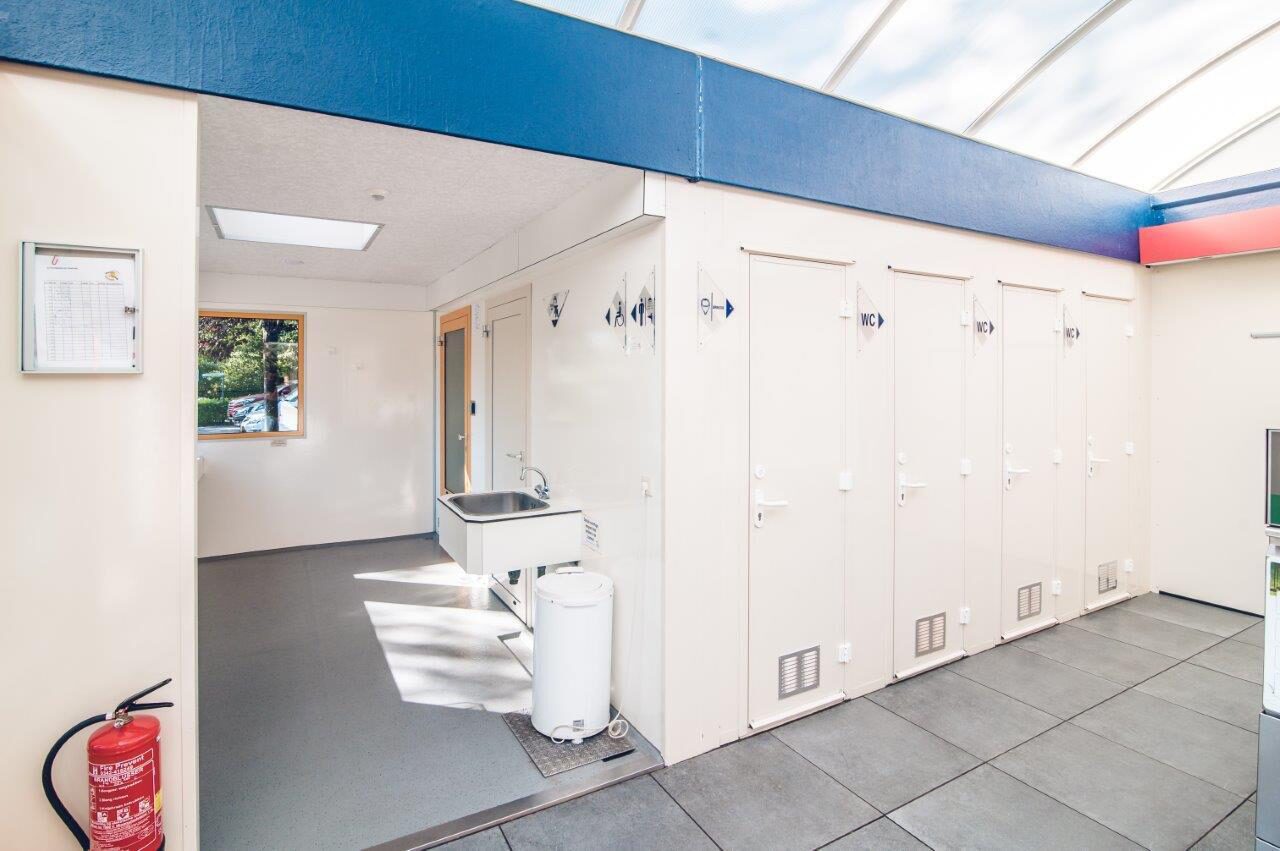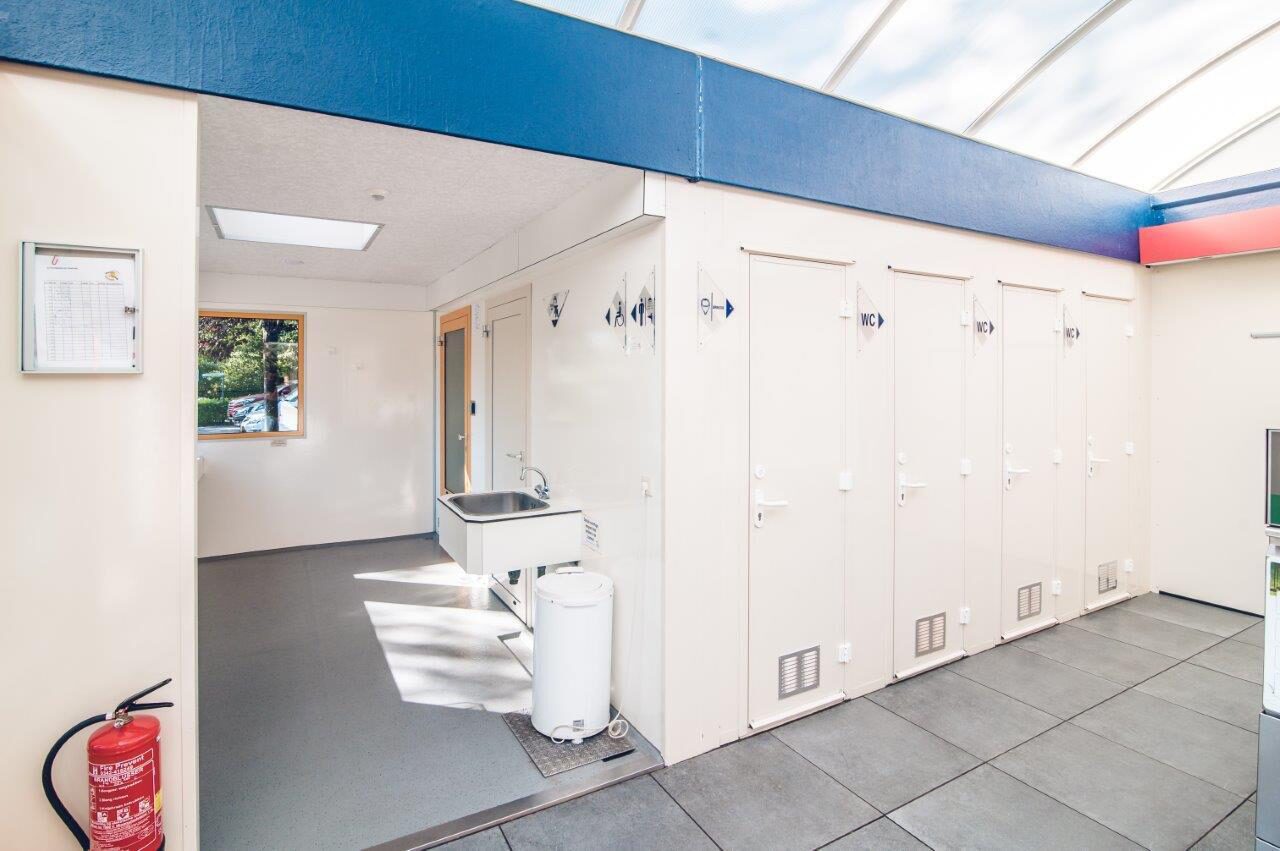 Toilets
The toilets in the sanitary buildings offer toilet paper. This means you won't need to walk the campsite with a roll of toilet paper in hand. Of course, a hygiene box is available for the ladies as well.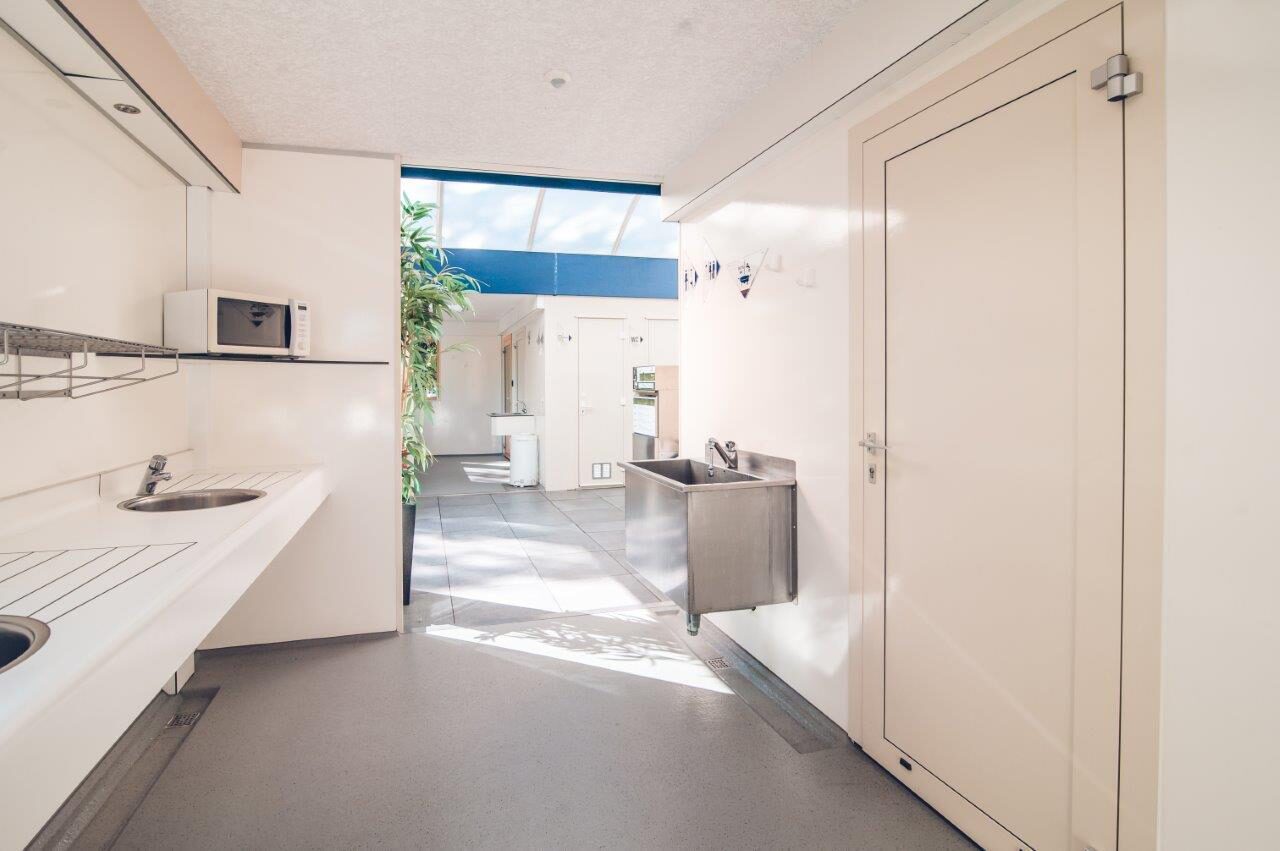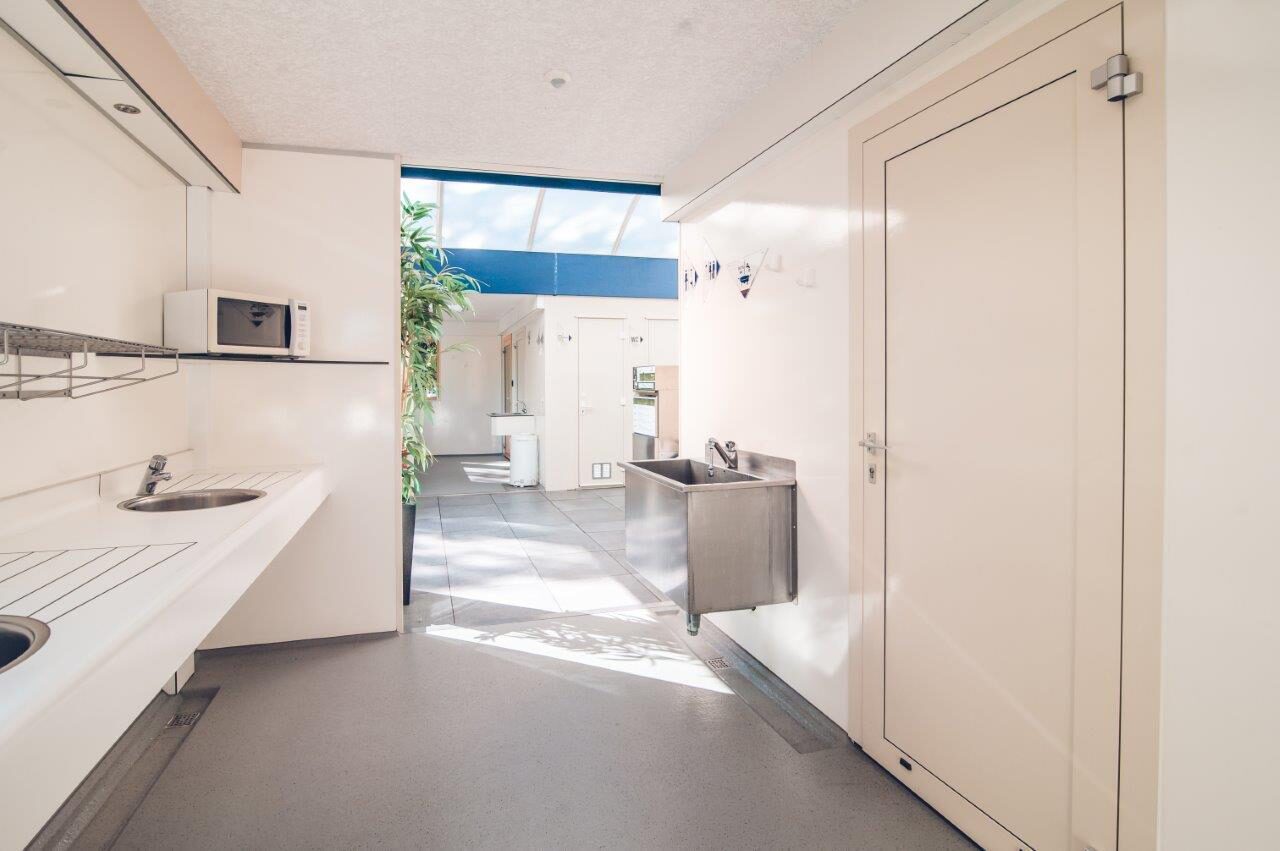 Microwave
All sanitary buildings offer a microwave usable to heat baby food, for instance.